The Basque Country
 – País Vasco – 
Straddling part of the border between France and Spain, the Basque Country (País Vasco) has an incredibly diverse landscape that extends far beyond the renowned foodie capitals of larger cities such as San Sebastian and Bilbao. While the region is small, it has the highest concentration of Michelin-starred restaurants in the world per capita.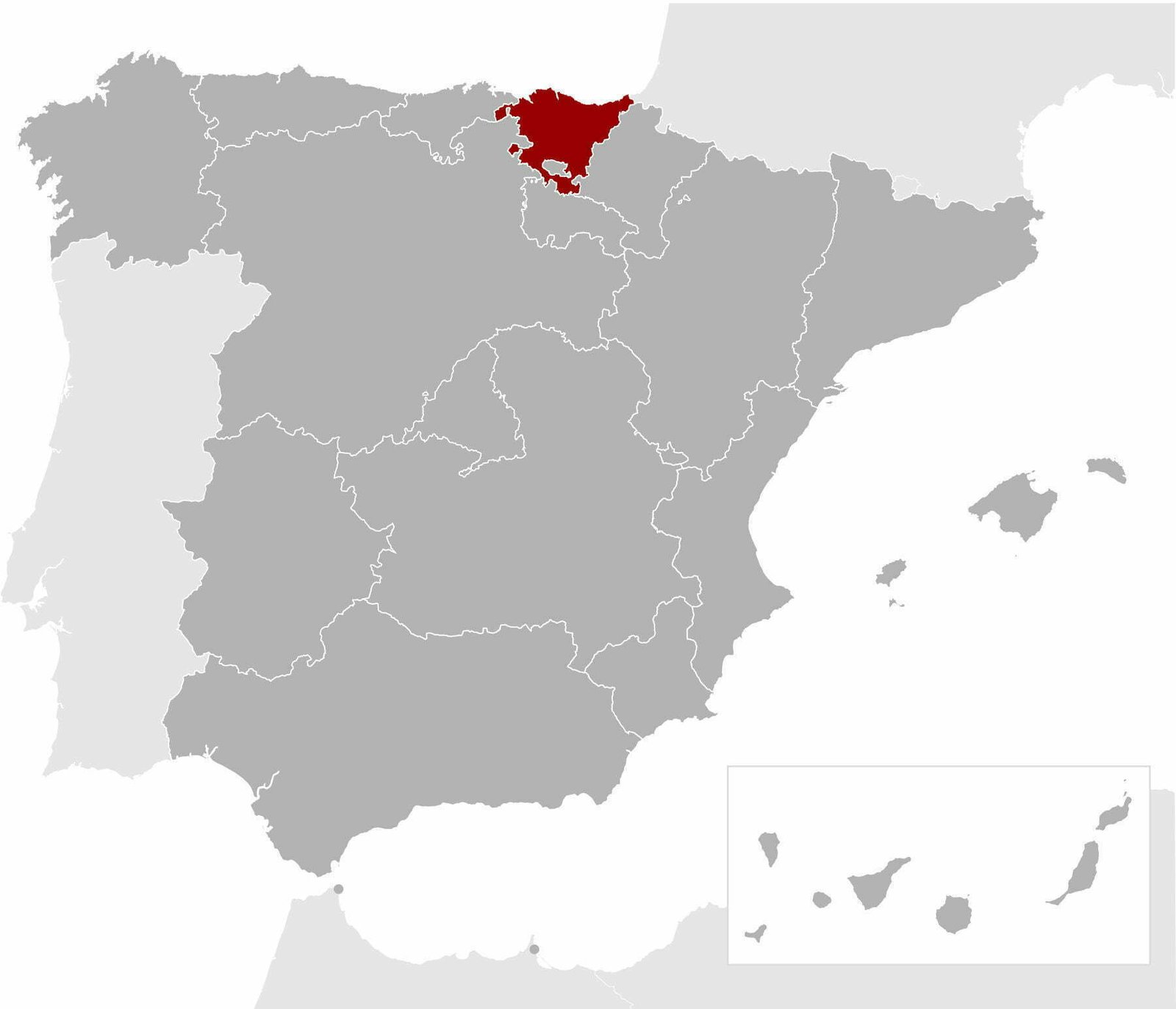 Zones of the Basque Country
The Basque Country is divided into two distinct zones: the north which harbors many famous coastal cities that lie along the Bay of Biscay, and the mountainous regions of the Pyrenees. 
Venture inland and you'll find the fertile Ebro valley that provides excellent farming and agriculture, as well as ample fishing for freshwater trout and rainbow trout varieties. 
One thing that stands out no matter where you visit is the kindness and generosity of the Basque people and the pride they have in their food. Many traditional Basque recipes are carried from one generation to the next, and just about all can be found combining the riches of the sea and countryside.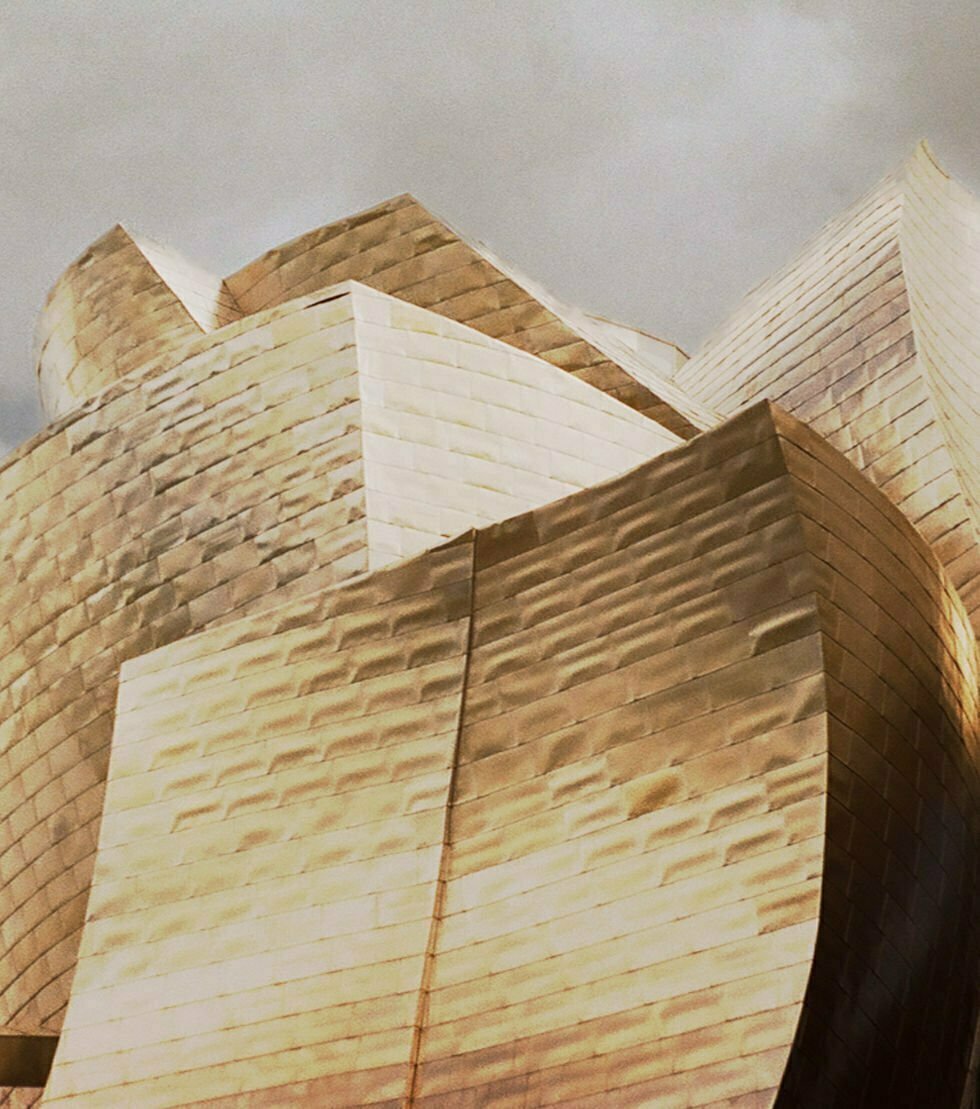 The Basque Country –  Regional Zones
The regional countryside of the Basque country offers more hearty meat-based dishes, cooked à l'ancienne (stewed) usually made with pork, lamb, or veal. During hunting season, game animals also feature in many traditional Basque recipes, and one of the more notable is the wood pigeon salami. 
Surrounding the rivers that run through the Ebro Valley, freshwater trout and rainbow trout are caught in abundance and are pan-fried with a little butter, garlic and some Espelette pepper.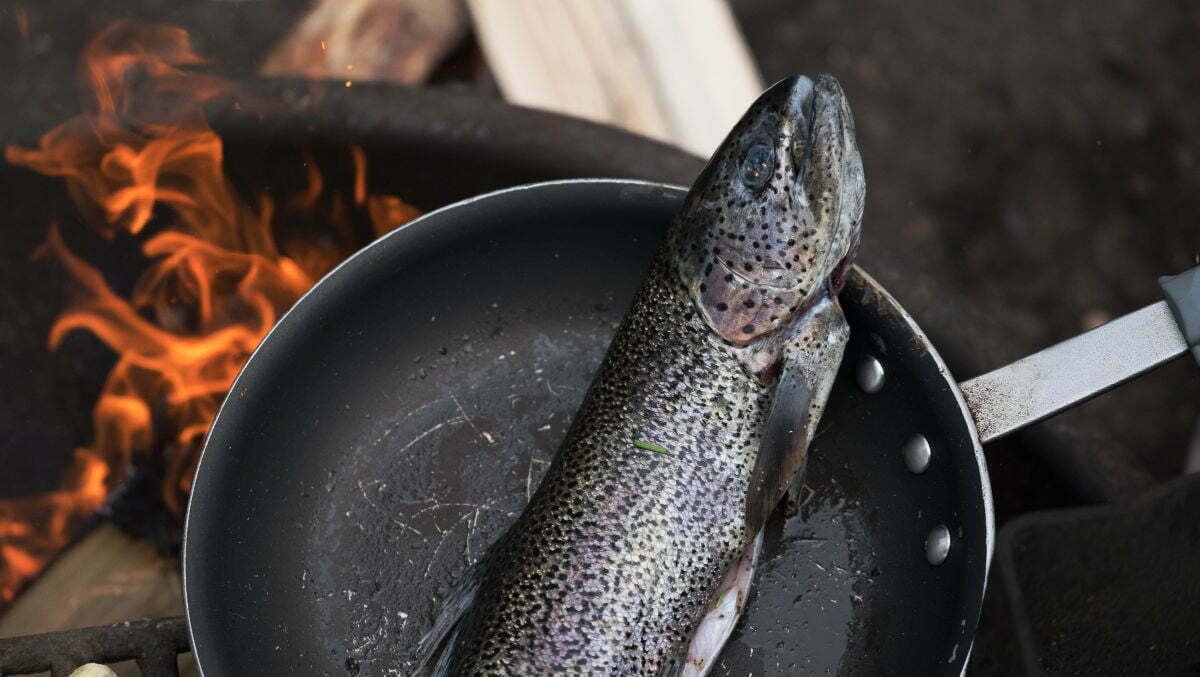 The Basque Country – Coastal Regions
Visit the coastal regions and you'll discover cities that thrive with a rich and incredibly diverse culinary culture and host a melting pot of dishes from all regions of Spain. One most noteworthy cuisine is Pintxos, a typical Basque tapas, that line the counters of the many bars and restaurants and feature unique and mouthwatering creations that must be tried at any opportunity! 
It would be hard to miss the abundance of seafood dishes found in coastal regions and notable dishes include Marmitako and Kokotxas (traditional fish stews) and the more unusual delicacies such as Txangurro (Spider crab).
Pintxos of the Basque Country 
No matter where you venture throughout the Basque Country, one thing you'll find in every corner is pintxos. Pintxos are small tapas-sized servings of various local and national dishes. Pintxos has become world-renowned for its diverse flavors and experimentation, attracting many foodies and chefs from all over. 
Perhaps no greater is this experienced is than in the culinary capital, San Sebastian. A trip to San Sebastian is always accompanied by a tour of the local Pintxos bars and restaurants all over town, where sampling a few pintxos reveals the best of Spanish cooking.
Famous regional dishes of the Basque Country include:
Bacalao (salt cod) al Pil-Pil or a la Vizcaína

Cuajada (Mamia)

Elvers (young eel)

Kokotxas (cheeks of hake)

Marmitako

Grilled and roast meats

Piperade (or Piperrada): A mix of tomatoes, onions, and green or red peppers spiced with Espelette pepper. 

Bayonne Ham

Porrusalda (sukaldaritza)

Talos

Ttoro

Txangurro

(spider crab)

Txipirones

(baby squid) in their ink

Marmitako and Tolosa bean dishes

Axoa – A lamb or beef stew

Chicken Basquaise
Wines of the Basque Country
There is one thing that always accompanies every meal with pride in the Basque Country, and that's wine! There are four main Denominaciones de Origen (DO) within the Basque Country: Rioja Alavesa, Txakoli de Getaria, Txakolí de Álava, and Txakoli de Bizkaia. The wine regions grow grape varieties such as Tempranillo, Graciano, Hondarribi Zuri, Ondarribi Zuri, and Ondarribi Beltza.
The Rioja Alavesa (DO) region spans a little over 300 square kilometers and is the origin of many of Spain's largest wine exporters. The region is also most notable for blending Tempranillo and Viura grape varieties, creating bold and flavorsome reds that are exported internationally and are highly acclaimed. 
Another wine that is highly regarded is Txakoli, a light, clean-tasting, sparkling white wine that is prominently produced in the Getariako, Bizkaiko, and Alava wine regions of the Baque Country.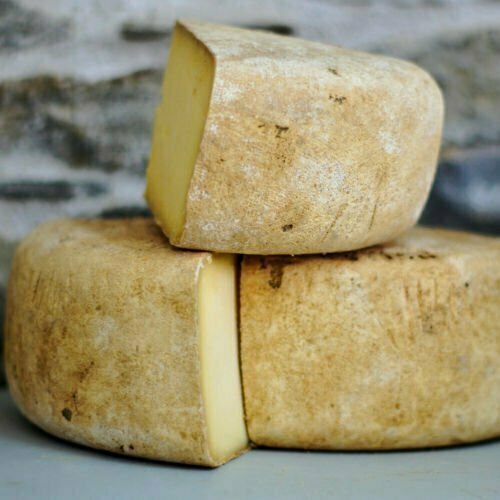 Cheese of the Basque Country
The mountainous regions of the Basque Country offer ample opportunity for cheese production, with one notable example being made from sheep milk.
Idiazabal (also known as Idiazababal gazta) is a local Basque pressed cheese made from unpasteurized sheep milk, usually sourced from Latxa and Carranzana sheep (Basco-Béarnaise or Vasca Carranzana) in the Basque Country and Navarre. The Denomination of Origin (D.O.) for Idiazabal cheese was created in 1987 and permits the use of milk from Carranzana breed.
The cheese is handmade and covered in a hard, dark brown rind, and the cheese itself has a slightly smokey flavor, although smoking the cheese is an optional process. If the cheese is to be smoked, wood from the beech tree, birch tree, cherry tree, or white pine is used. Smoking of the cheese takes place at the end of aging the cheese. 
Idiazabal sheep's cheese is aged for a few months (at least 8 weeks) and develops a nutty and mild buttery flavor. If the cheese is allowed to age longer than 6 months, it will harden and become more dry and firm, suitable for grating on top of meals or into recipes.
Desserts from the Basque Country
Perhaps the most famous dessert of the Basque Country is the Pastel Vasco (also known as Etxeko Biskotxoa in Basque), a delicate pastry crust that's filled with a vanilla custard-like cream. It's found all over the region and must be tried at any opportunity!
Another famous Basque dessert (although technically it's from the Galician region) is the soft gooey cheesecake that's served around the culinary capital of San Sebastian. This dessert has become something of a trademark for some restaurants and bars of the San Sebastian region, and you'll often find a well-trodden trail of sweet tooths sampling their way from one to the next.
Other well-sampled Basque desserts include:
Goxua.

Idiazabal cheese & quince jam.

Pantxineta.

Canutillos de Bilbao.

Gâteau Basque
Spanish Recipe Night
5 easy-to-make main meals that can be prepared in under 30 minutes
Bring home the flavors of Spain with our easy to follow guide to make delicious Spanish styled main meals in 30 minutes or less!
Our Favorite Spanish Dessert Recipes
The sweet-tooth hall-of-fame! These traditional Spanish desserts are easy to make and will bring the flavors of Spanish cooking into your home! Enjoy our top picks of Spanish main meal recipes we've made recently! Come back anytime, and don't forget, we'll add a new recipe to this list every week!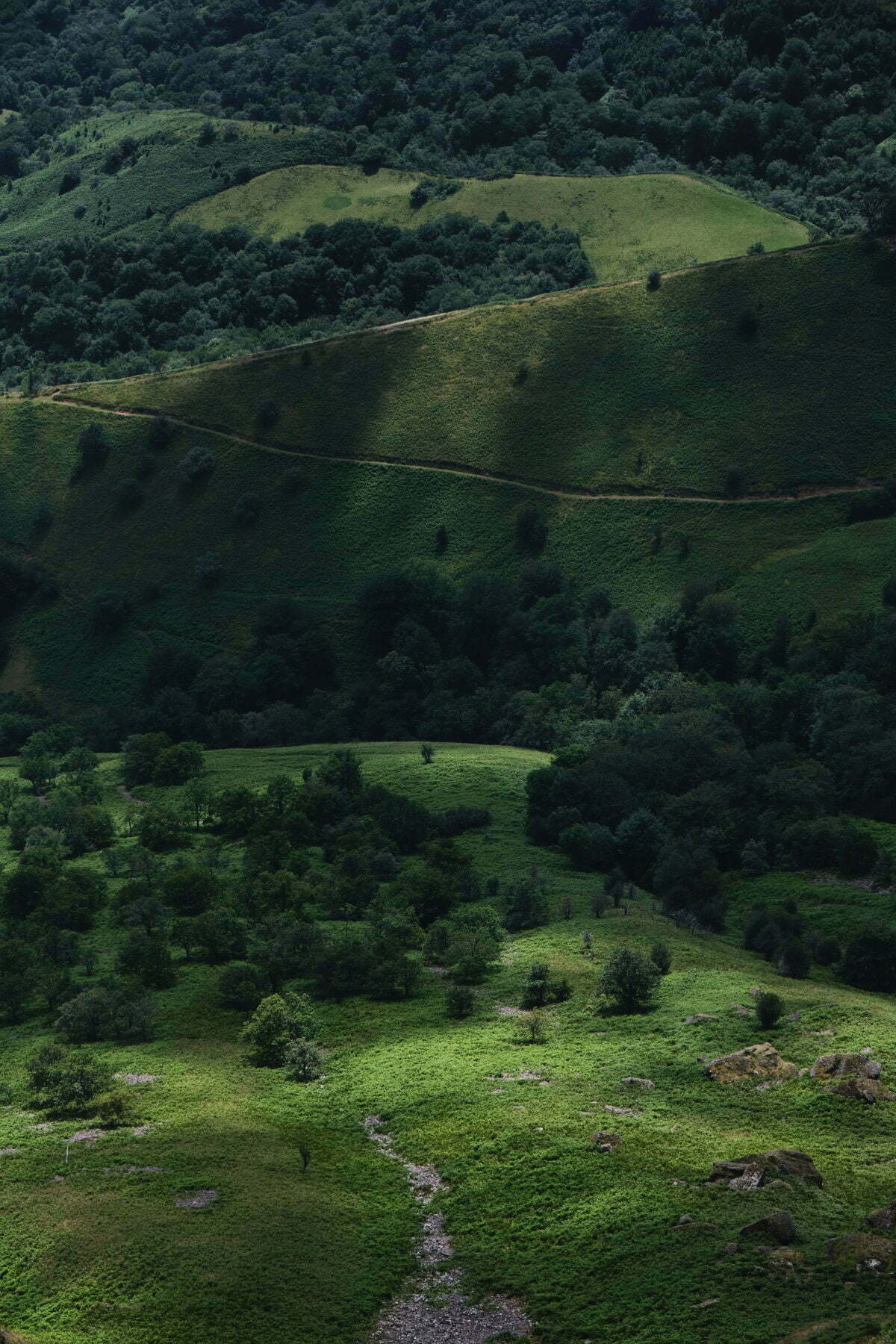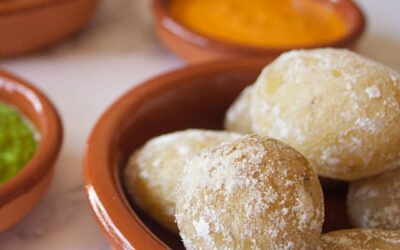 Papas Arrugadas with mojo verde and a spicy mojo picónfacebooktwitterinstagrampinterestyoutube Papas arrugadas, or Canarian wrinkly potatoes as they are also affectionately known, originate from the Canary Islands and are one of the easiest tapas...