Authentic Spanish Main Meal Recipes
From hearty stews from the north to delicious seafood dishes of the south of Spain. We've scoured the country and found the best main meal recipes of Spanish cuisine.
Take some time to explore our easy-to-make, step-by-step main meal recipes, packed with information on the best produce to use, dietary information, and helpful cooking tips to get you cooking Spanish main meal dishes like a pro in no time!
Fideua with Morcilla (black pudding), Iberico Secreto, & caramelized onions
Spanish Main Meal Dishes We Love!
OK, OK. We've all got our favorites, but we're sure you'll love these dishes too. They're easy to make and will bring the flavors of Spanish cooking into your home! Enjoy our top picks of Spanish main meal recipes we've made recently! Come back anytime, and don't forget, we'll add a new recipe to this list every week!
Vegetarian & Vegan Spanish Recipes
Spanish Recipe Night
5 easy-to-make main meals that can be prepared in under 30 minutes
Bring home the flavors of Spain with our easy to follow guide to make delicious Spanish styled main meals in 30 minutes or less!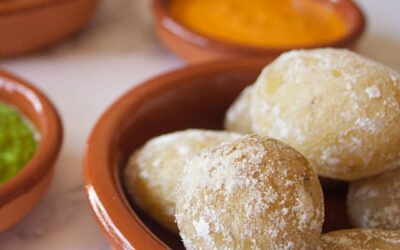 Papas Arrugadas with mojo verde and a spicy mojo picónfacebooktwitterinstagrampinterestyoutube Papas arrugadas, or Canarian wrinkly potatoes as they are also affectionately...