Madrid
Regional Foodie Guide
Come explore the cuisine capital of Spain with our Madrid regional foodie guide! We've compiled everything you need to know, from where to eat, and the best dishes of the region. 
They say that all roads lead to Madrid and a small stone slab lies discretely within Madrid's Sol Plaza celebrating the geographic kilometer ZERO of Spain. But, it's just a short stroll in any direction where you'll find the rich aromas of authentic Spanish food wafting from the alleyways and narrow cobbled streets that are lined with Madrid's famous tapas bars and prestigious restaurants. 
Madrid is not only the geographic center of Spain but also the renowned melting pot where Spain's culinary cultures merge. This is no more evident than in the enormous range of Spanish and international cuisine on offer throughout the capital, and with nearly 10,000 restaurants within the Madrid region, you're spoilt for choice!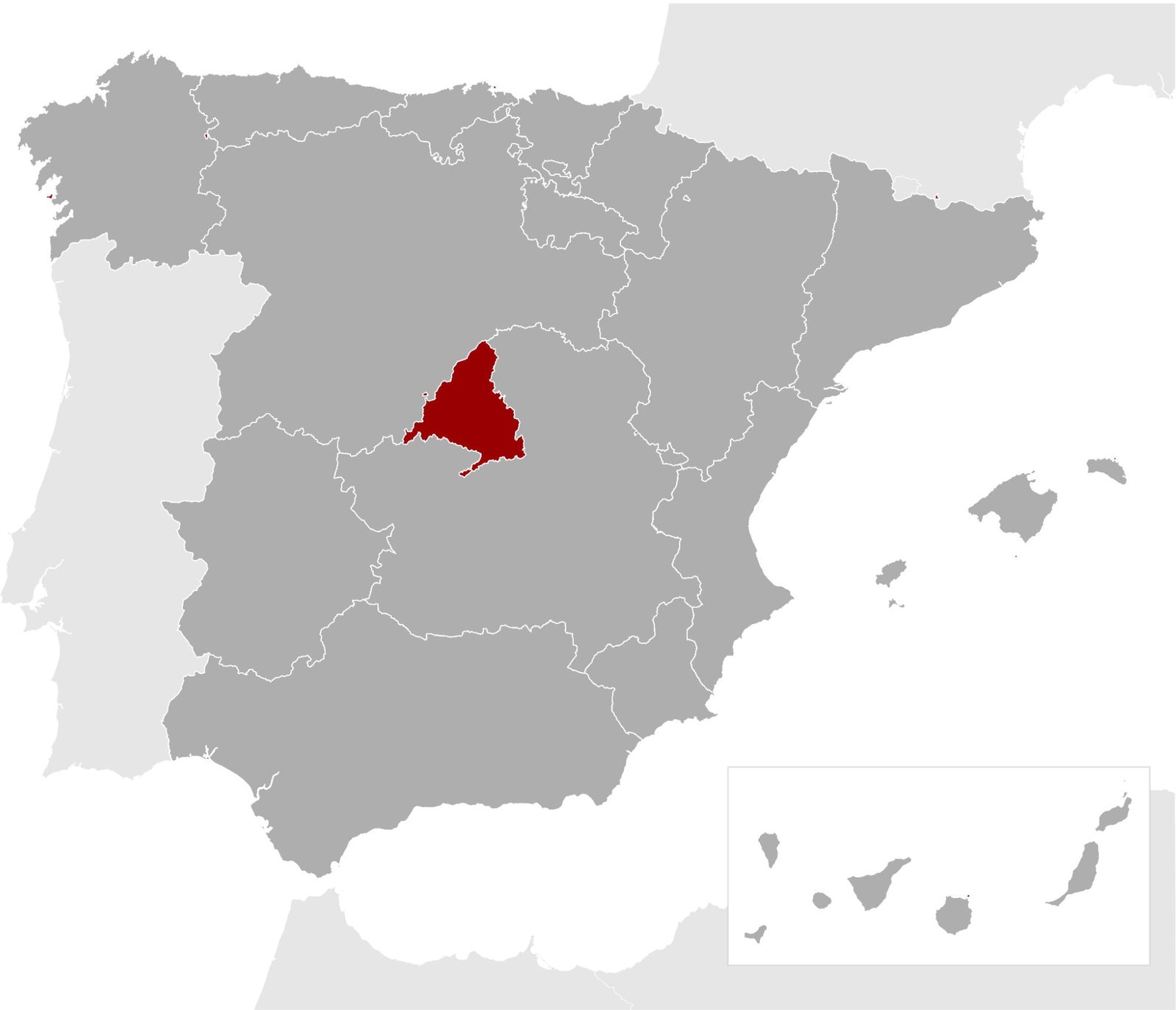 Madrid – The culinary capital of Spain
From fresh bread rolls filled with golden-fried calamari (Bocadillo de calamares), to tapas bars on every corner serving the famous Jamón ibérico to tasty homemade croquettes. 
Then, of course, there's the energetic restaurant and fine dining scene of Madrid where young enthusiastic chefs continue to push the boundaries of Spanish cuisine with new and exciting recipes.
It goes without saying, Madrid is pure foodie heaven. 
The energetic center of Spain
As the last rays of light send orange and red hues throughout the city, the streets come alive with the bustle of terraces and tapas bars, where locals rub shoulders with tourists and enjoy a tipple well into the evening.
Madrid is truly a city that never sleeps and whatever time of day or night, you'll find plenty to satisfy your appetite.
As the sun sets, tables fill with Cañas, small beers that are accompanied by small complimentary tapas dishes with every round. Popular local favorites include patatas bravas, Tortilla de Patatas (tortilla Española), Ensaladilla Rusa, Aceitunas (green or black olives, either stuffed or in brine), and Bocarones, small sardine fillets that have been pickled in garlic, olive oil, and a little parsley. 

Red wine is also a favorite, and every wine-growing region of Spain is well-represented on the tables of Madrid's plentiful bars and restaurants. As the cobbles absorb the warm fluorescent glow of the city lights, areas such as Chueca, Lavapies, Malasaña, and La Latina come alive with thousands of small bars, restaurants, and clubs that stay open until dawn.
The Madrid Hug
The people of Madrid come from all walks of life, and cultures from all over Spain and further afield collect around kilometer Zero with a warm sense of compassion and pride for the city they call home. There is a strong social nature to this city, where residents escape the summer heat and enjoy the evening breeze with a few drinks and tapas. 
The city echoes with chatter, laughter, and joy that many first-time visitors find irresistible and utterly addictive. The warmth of the people, the strong connection with exceptional food, and the thriving energy that radiates from the city and its inhabitants leave many visitors fully experiencing what many have affectionately coined 'the Madrid hug'.
Culinary history and Madrid tapas
Madridleños are proud of their culinary heritage and visitors will be welcomed to the many barrios (small internal suburbs) that lie abuzz with tapas bars and restaurants well into the evening. This is most evident in the tapas culture, where small bars and restaurants will entice patrons with small portions of a house specialty dish with every drink. 
Tapas is a great way to sample the flavors of the city and is renowned by international travelers, who can be found in droves circulating the many elegant boulevards, cobbled streets, and narrow lanes in search of their next tapas fix. 
Another option that's common in Madrid is Raciones, which are usually a larger serving of a meal that is perfect to share (para compartir). Raciones are typically purchased after a few enticing tapas have lured you in to try more on the menu.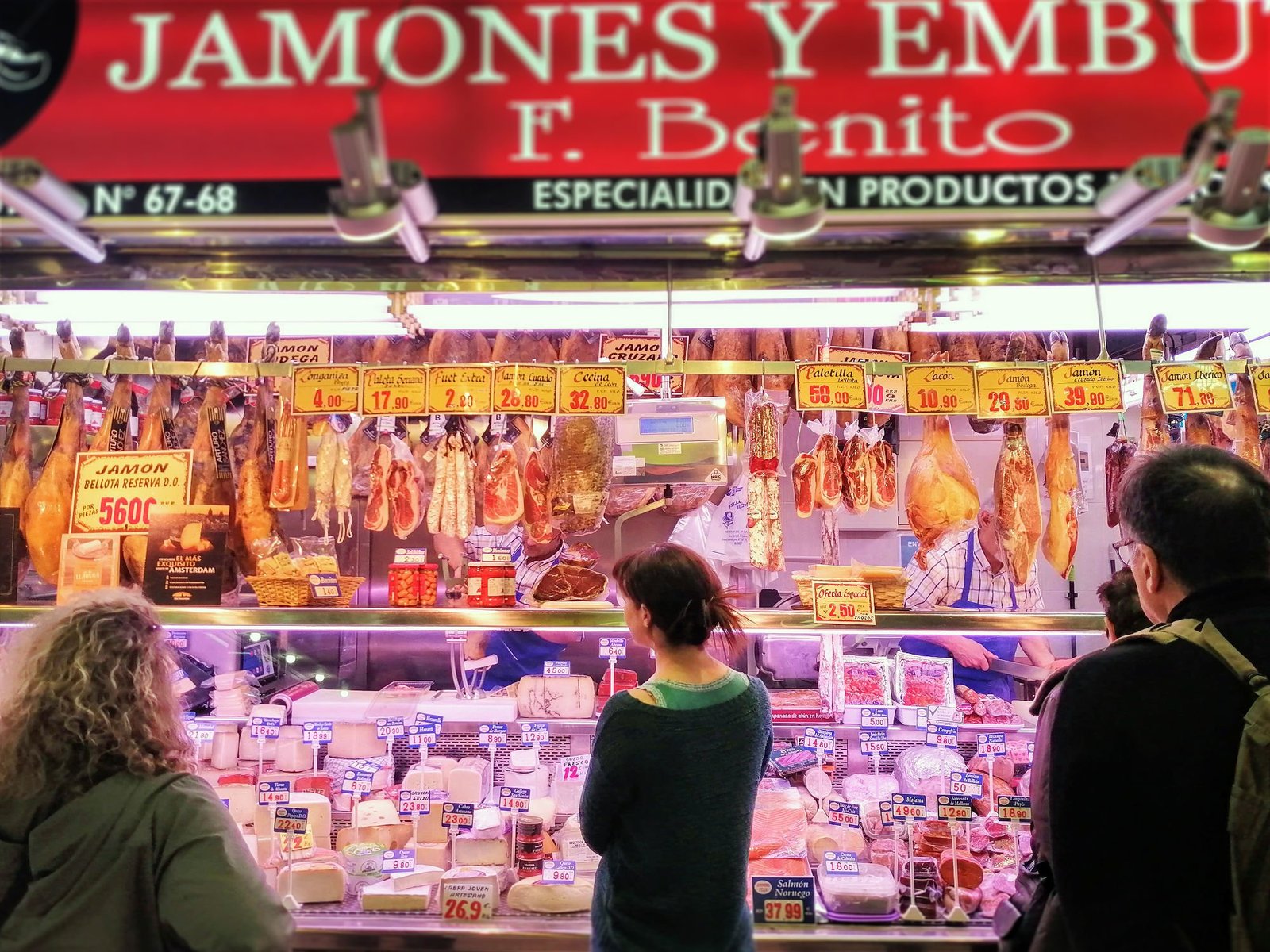 Fresh produce markets of Madrid
Scattered throughout Madrid is a handful of markets with hundreds of fresh food vendors. There you'll find everything from staple food items, fruit and vegetable vendors, cheese stalls, Mediterranean specialty stores, wine outlets, fresh seafood stalls, and of course, Jamonerias where you can often sample before you buy! 
Our favorite fresh produce markets in Madrid;
Mercado de San Miguel

Mercado San Antón
Mercamadrid – The largest seafood market in Europe 
Madrid is also home to one of the largest wholesale seafood markets in Europe, with fresh seafood brought daily to the capital. Impressive considering the Madrid region is completely landlocked and the closest ocean is found on the sunny shores of Valencia, some 360 km away! But perhaps this is an indication of how serious the people of Madrid take their food. 
The local markets are full of pescaderias offering a diverse range of fresh fish and shellfish, and seafood that features heavily in many of the local dishes, served as tapas or as raciones. 
Perhaps the most common seafood dishes found throughout Madrid are the Bocarones and Gambas al Ajillo. 
Signature dishes of Madrid
With such a varied community hailing from all over Spain, the food of Madrid is hard to pinpoint. It is more so a dappled collage of culinary influences from all over Spain and as diverse as the stunning landscapes that define Spain. 
There are, of course, many dishes that are distinctly from Madrid that Madridleños will proudly serve at any opportunity, with many authentic Spanish recipes handed down through generations. 
Some authentic Spanish recipes served in Madrid include;
Rich and flavorsome stews of Madrid
While many visitors head to Madrid during the warmer summer months, the city also experiences a striking cold winter season. It's not uncommon for the mercury to drop well below freezing and when it does, the cuisine turns to warm and rich stews and casseroles. 
One famous dish from Madrid is Cocido Madrileño, a substantial chickpea-based stew served with meat (usually a chunk of ham) and seasonal root vegetables. 
Then there's Callos a la Madrileña, a tripe stew that is slow-cooked for hours infusing tripe, black pudding, chorizo, onion, and spices. Both of these hearty dishes are typically served throughout the winter months, although there are many bars and restaurants that will offer them as a midday meal or part of a menu del dia, even during the summer. 
Typical foods of Madrid
Cocido Madrileño

Huevos Rotos

Bocadillo de Calamares

Callos a la Madrileña

Oreja a la Plancha

Croquetas

Tartar de atun

Huevos Rellenos

Salt Cod Fritters

Ensalada Navideña de Col Lombarda

Regalitos de Rabo de Toro

Cordero Asado

Pollo en Pepitoria

Patatas Bravas (The bravas sauce originates from Madrid)
Typical Tapas of Madrid
Ensaladilla Rusa

Aceitunas (green or black olives, either stuffed or in brine)

Papas

Croquetas

Gambas

Queso

Fried sardines/anchovies

Patatas bravas
Deserts of Madrid
Churros con Chocolate

Buñuelos Rellenos

Flan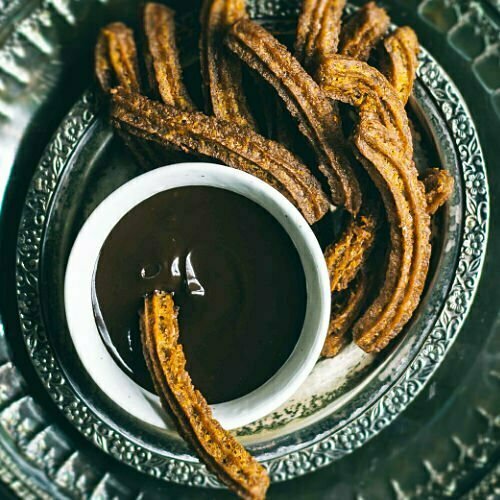 Drinks of Madrid
Beer- A Caña is synonymous with the tapas culture in Madrid and you'll be hard stretched to ignore the appeal of a caña (a small beer) filled with glistening cool nectar while enjoying the evening breeze and some tapas. One of the most famous breweries is Mahou, with the brewery skirting the south of the city limits. 

Wine – The closest wine region to the city center is Valdepeñas.

Vermouth- Each brand of vermut (vermouth) has its own recipe, so the flavor changes from one place to another. In general, this drink is made with white wine infused with spices, herbs, flowers, and fruit. This beverage is traditionally served with appetizers.

Tinto de verano – this drink literally translates to 'summer wine' and is a common drink served to help escape the baking summer heat. It's made with soda water, red wine, lemon, and ice and is very cheap, sometimes found for a couple of euros a glass. 

Gin and Tonic – A classic cocktail that's typically served in large glasses with plenty of ice and gin. Every cocktail bar in Madrid will offer a range of local and international gins.

Clara con limón – An extremely popular and refreshing mix of beer and lemonade. Spain's answer to a shandy or Radler.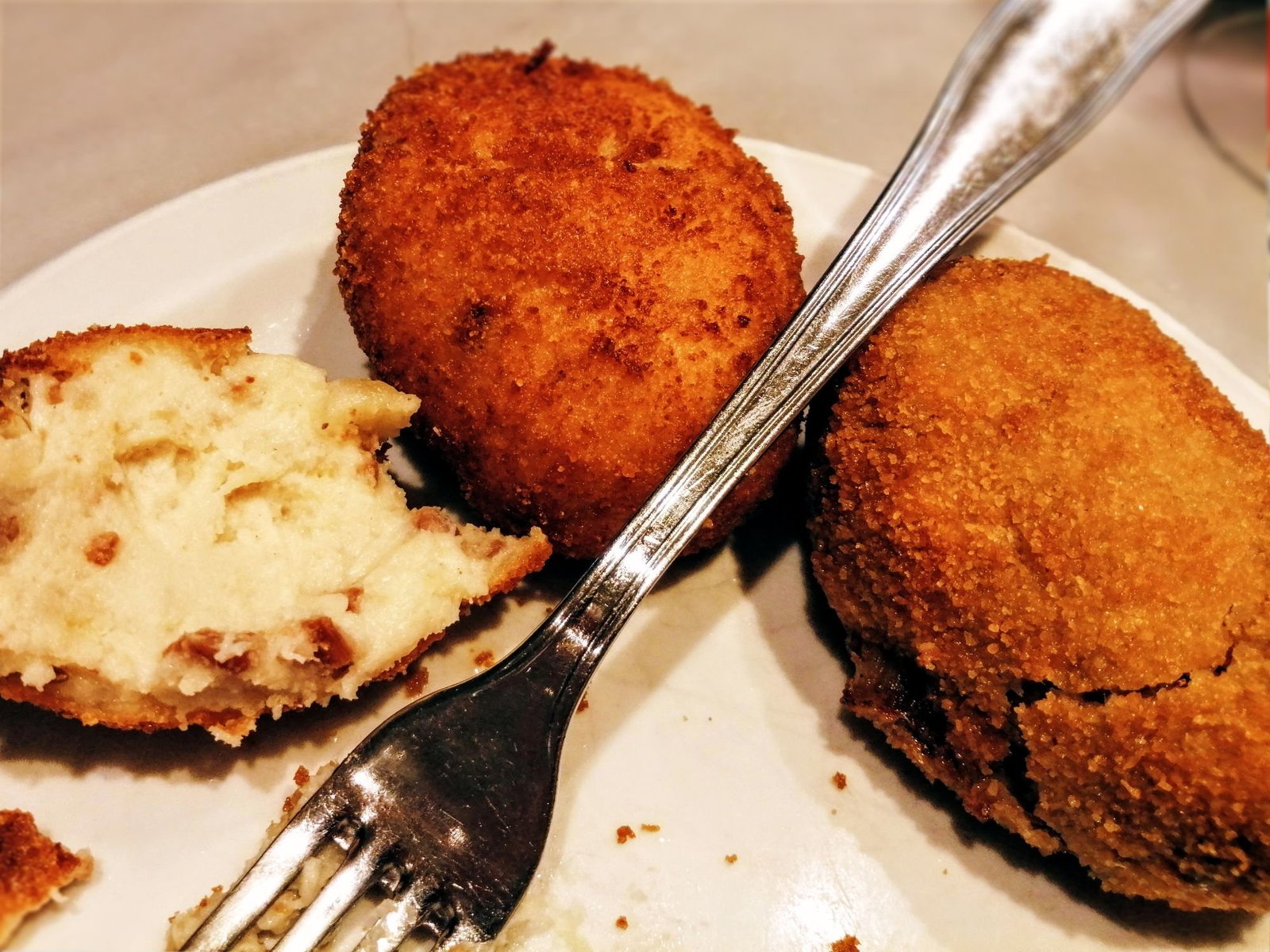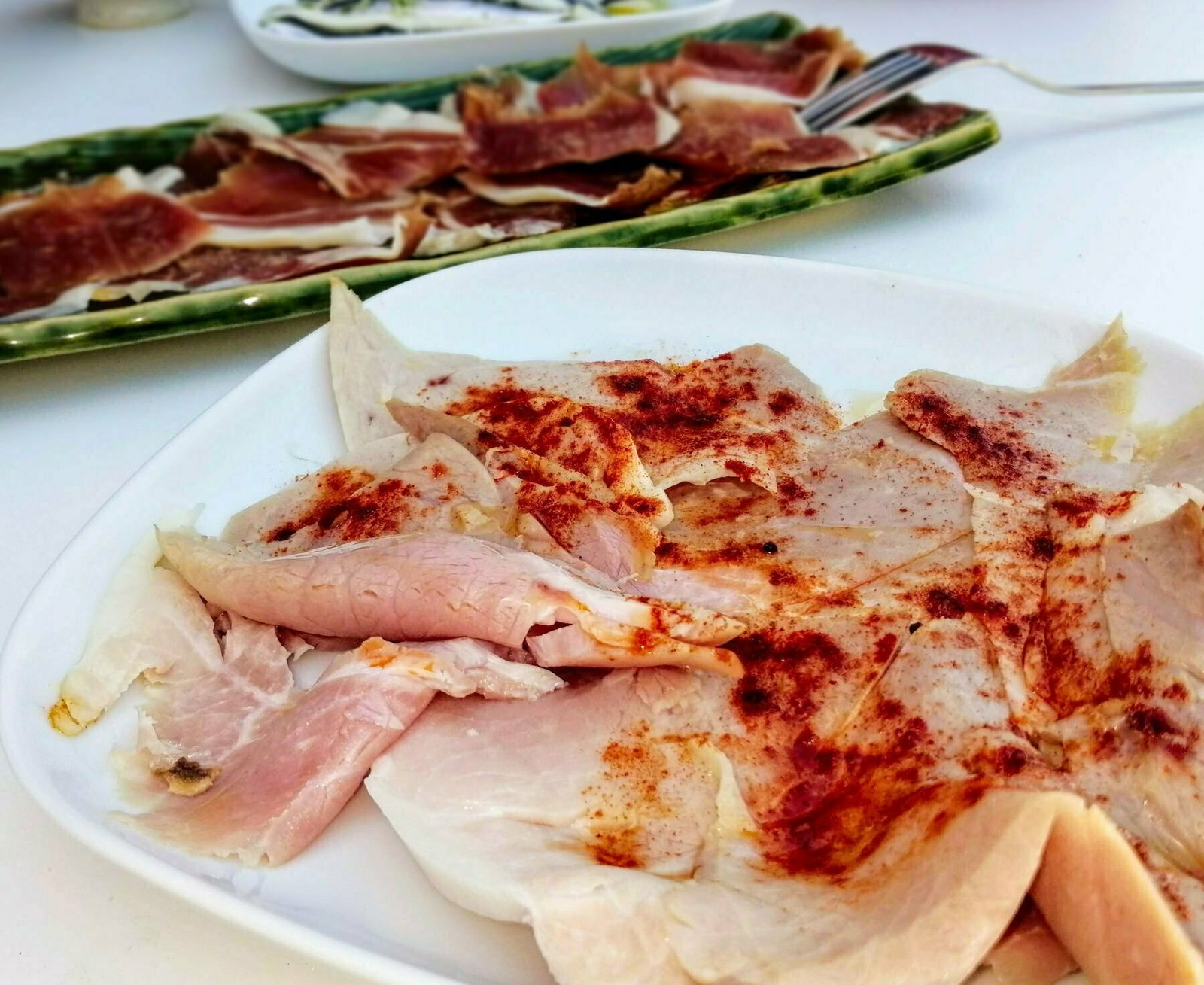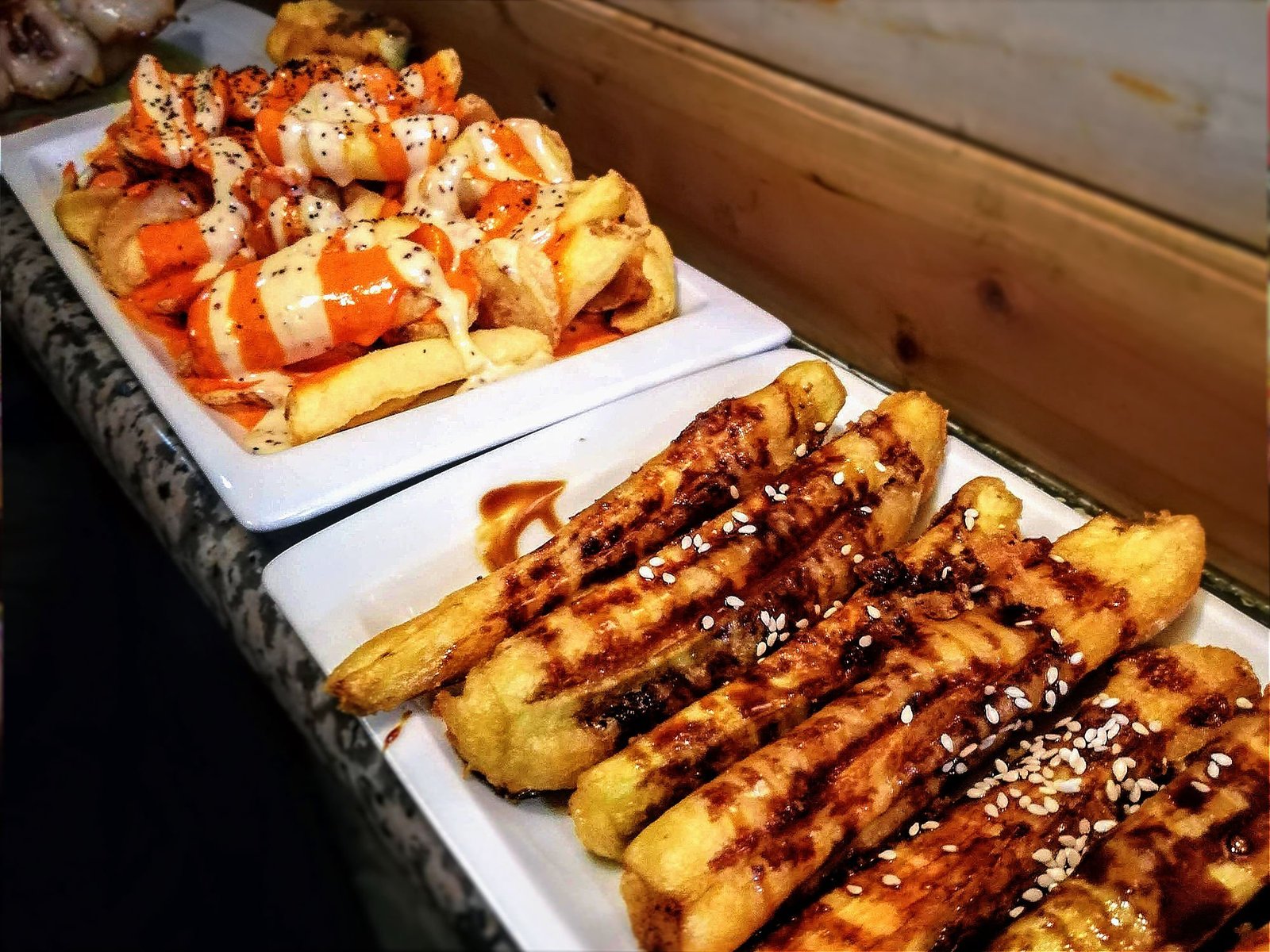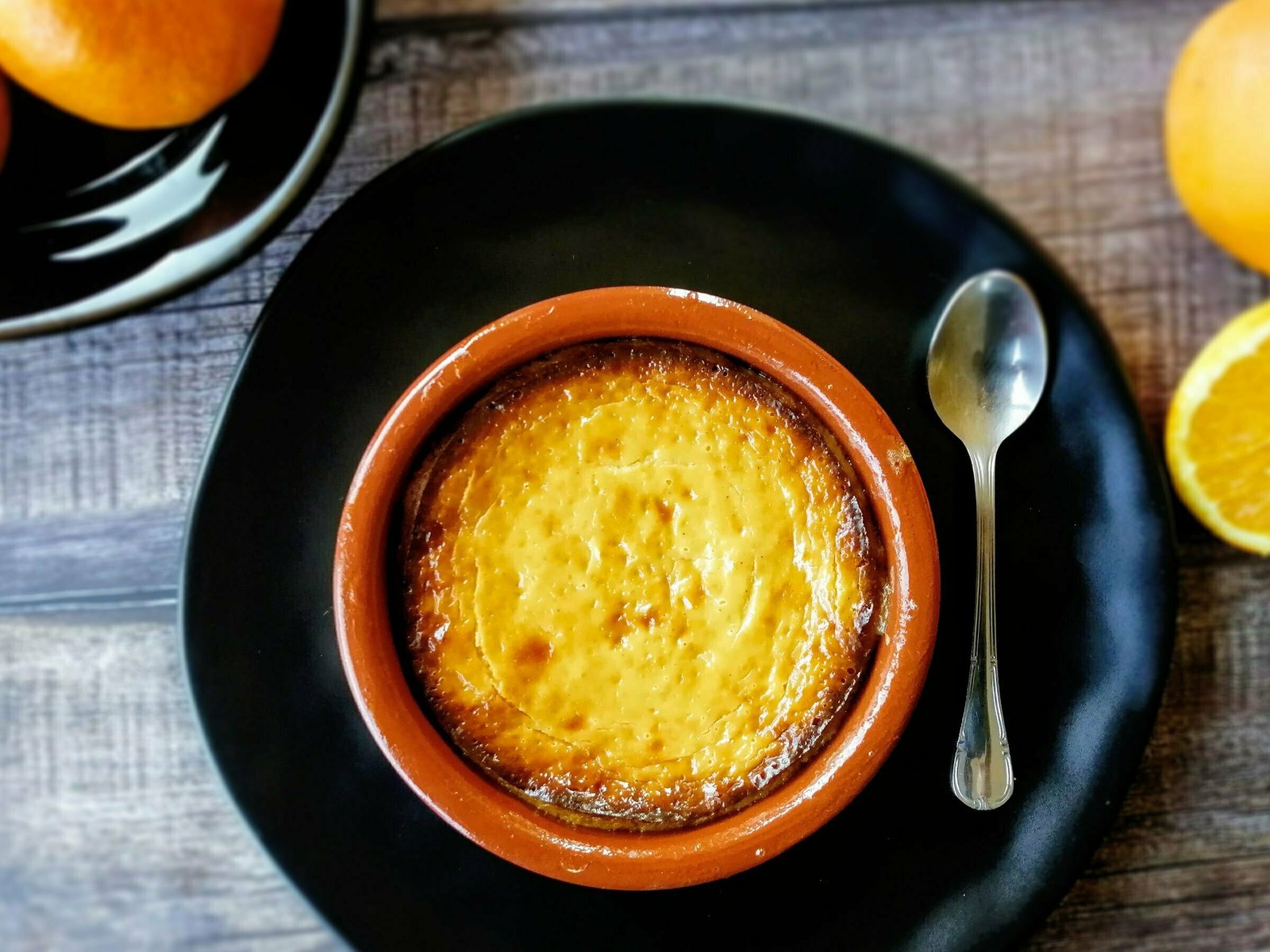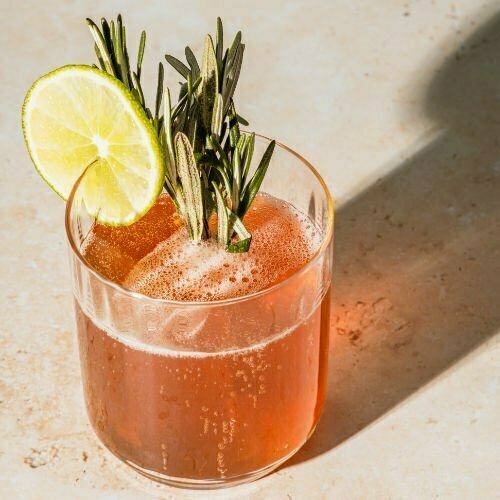 Madrid Climate
The extreme climate of Madrid has also shaped the culinary preferences of Spain's capital city. Madrid sits at over 600 meters/700 yards altitude and is surrounded by large mountainous zones and cascading desert-like plains to the south and east. 
The city has a diverse warm, arid Mediterranean climate in the summer, where temperatures soar and often reach over 100°F/40°C during the day. In the winter months, the mercury can reach up to 70°F/20°C during the day, and often sends it plummeting below freezing at night. The cold arid climate brings with it low rainfall, but very cold temperatures that lend well to many hearty dishes that are sure to warm you up.
Traditional Recipes from Madrid
Easy to follow, Step-by-Step Guides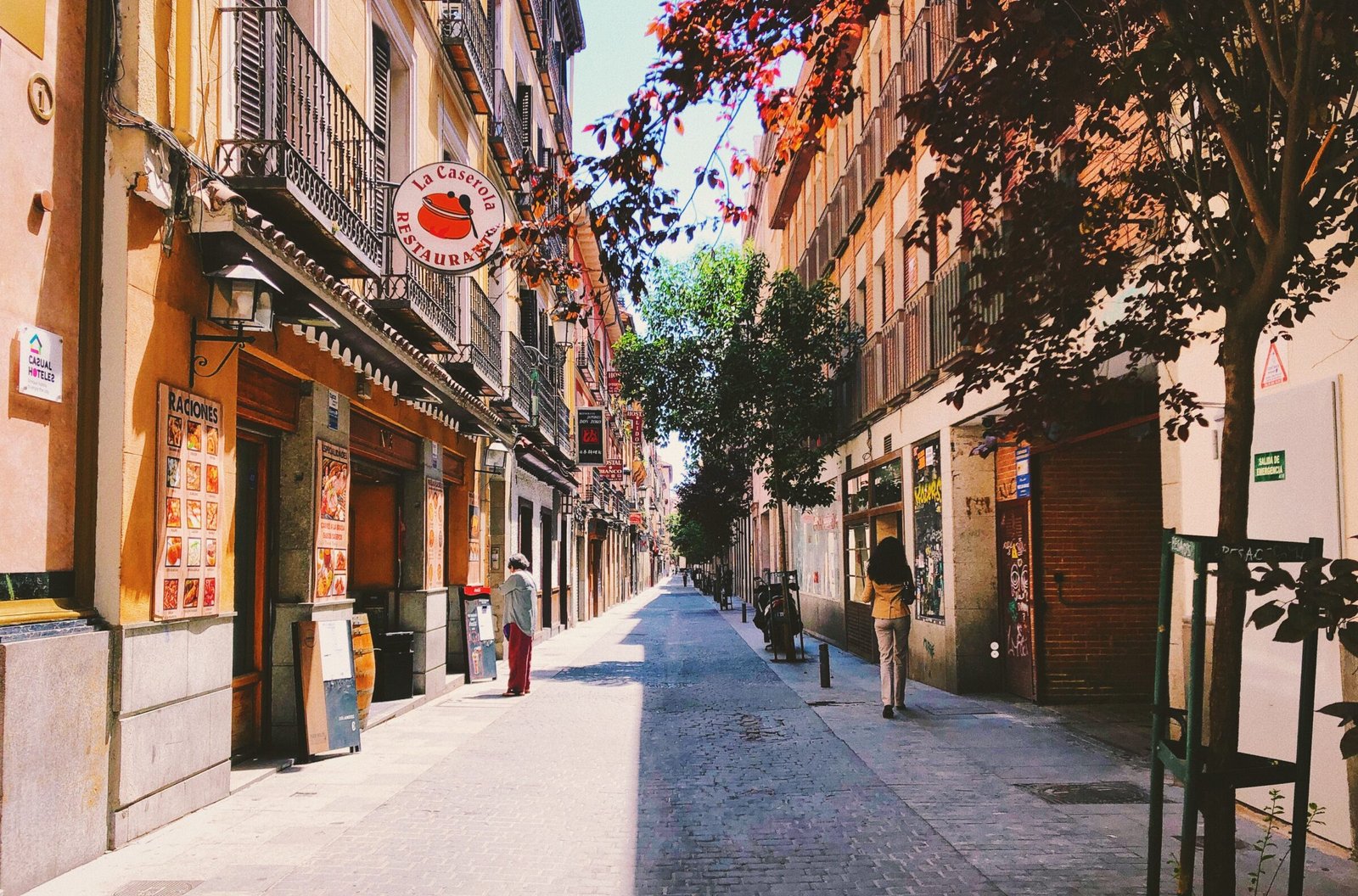 It's no secret that the Mediterranean diet is healthy. It has been proven in numerous studies from all corners of the world, it aids weight loss, reduces the risk of heart disease and type 2 diabetes, as well as a growing list of other health benefits.
Find out what's most exciting about the diet and create some incredibly tasty and simple Spanish recipes.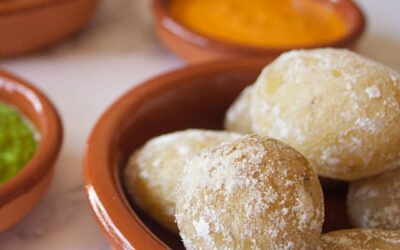 Papas Arrugadas with mojo verde and a spicy mojo picónfacebooktwitterinstagrampinterestyoutube Papas arrugadas, or Canarian wrinkly potatoes as they are also affectionately known, originate from the Canary Islands and are one of the easiest tapas...